Reading Tips for Those with AMD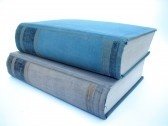 Reading books, magazines and newspapers becomes a challenge as your macular degeneration progresses. However, that doesn't mean you stop reading. There are many ways to adjust and adapt.
Better lighting, large print books, magnifiers and electronic book readers can make it possible to continue this favorite pastime.
Help others by sharing your reading tips with others who are struggling.
Go from Best Reading Magnifier to WebRN Macular Degeneration Home
What is your Best Reading Tip?
There are many different ways to adapt so that you can continue to read. Whether it is using a reading magnifier, finding better lighting or using an electronic reading device.

It can be confusing for someone just diagnosed with macular degeneration. Share with others tips that have helped you to read better.
What Other Visitors Have Said
Click below to see contributions from other visitors to this page...

Apple iPad - Electronic Book Readers for Those with Macular Degeneration

After wondering and wondering which electronic book reader to get - I finally decided on the Apple iPad and I am so glad I did. I've downloaded several …
Apple iPad or Kindle Reader Not rated yet
I started having problems reading books and following my golf ball about 7 years ago. At first I thought the answer was to get stronger reading glasses …
Would you like to be updated on:
The Latest Macular Degeneration Clinical Trials?
√ Prevention of Macular Degeneration?
√ Tips for Daily Living?
√ Food Suggestions for a Macular Degeneration Diet?
√ Ideas on Visual Aids to Maximize your Sight?
If you said "yes" to any of the above, sign up for the monthly Macular Degeneration News.