Hello


World Sight Day 2017– Make Vision Count!
Eyes are precious and are your window to the world. World Sight Day (second Thursday in October) focuses global awareness on vision impairment and blindness. Opting for a healthy lifestyle like not smoking, getting enough exercise and sleep, all play important roles in maintaining your vision. Systematic eye exams for early detection of vision loss are also an important habit to get into but what you eat every day plays a critical role in keeping your eyes healthy.
5 Eye Healthy Foods
Here are 5 eye healthy foods to ensure your eyes are getting the vitamins and minerals they need to stay healthy for a lifetime: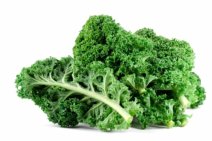 Green leafy vegetables: a large daily serving of mixed salad is rich in antioxidants and carotenoids like lutein & zeaxanthin, which will help reduce the risks of AMD and cataracts. Other sources of lutein and zeaxanthin are peas, summer squash and Brussels sprouts. 

Almonds: a 20 almond serving is packed with vitamin E, which has been shown to help slow down the progression of AMD. Other dietary sources of vitamin E include nuts, seeds and oils.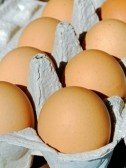 Eggs: A powerhouse food packed with lutein, zeaxanthin and a generous supply of eye healthy zinc are found in a single serving of 2 eggs. Getting enough lutein and zeaxanthin every day is critical to having good vision, especially as you grow older.

Fish: an abundant source of omega-3 fatty acids can be found in fatty fish like salmon, anchovies and trout. Fatty acids are important component of retinal cells.
Super-Spice Saffron: There is a lot of buzz around saffron and its ability to support optimal eye health.

The benefits of saffron for the eyes are the result of high concentrations of natural carotenoids (crocin and crocetin) that can help protect the lens and the retina of aging eyes. Saffron helps restore structure and function of retinal cells.

A recent clinical study has shown that taking oral supplementation of high quality saffron (20 mg per day) for three months in patients with early stage age-related macular degeneration (AMD) induced a significant improvement of retinal function and visual acuity. It is not always easy to ensure you are getting good quality saffron in combination with enough eye healthy vitamins and minerals everyday. Often, a daily supplementation is helpful and recommended by healthcare professionals.
Saffron 2020 - Special Offer
Saffron 2020 is a nutritional supplement developed by a registered pharmacist for maintaining vision and protecting eyesight. Check out what people are saying about the results they are getting by taking one Saffron 2020 capsule daily:

Saffron 2020 Users Share Their Story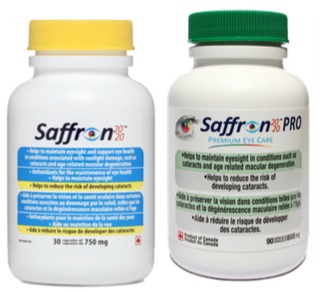 Persavita is offering $10 off the most cost-effective ordering method to ensure you never run-out of Saffron 2020: "Buy 5 bottles, get the 6th bottle for free". Use the code WSD when you check out online or call Kathy at 1.800.430.1422 to place a phone order before Oct 14th to get an additional $10 off.
Click here to order now! This offer expires in 48 hours.
Tell your friends and family to take advantage of the best price offer of 2017! And, don't forget our 100% Satisfaction Guarantee. Get a complete refund if after 90 consecutive days of taking Saffron 2020 you are not 100% satisfied with the results you are getting. Full refund! NO questions asked!
Go to Persavita.com for the patented eye supplement that includes the super-spice Saffron!  Formulation of Saffron 2020 and its use for eye health is patented in USA, Australia and United Kingdom. 

Click here to order now for this limited-time offer and enter the coupon code 'WSD' on the shopping cart page when you check out!

Leslie Degner, RN, BSN
Better Health for Better Vision