Hello


Eye Injections or Eye Drops?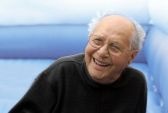 What if instead of monthly or bimonthly office visits to the doctor for eye injections, one could simply put in a couple of eye drops in the comfort of their own home?
OHR Pharmaceuticals is seeking to see if this may be a future treatment for those with wet macular degeneration (AMD).
Phase II Clinical Trial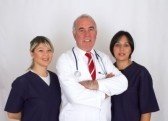 "An eye drop to treat wet AMD and ophthalmic neovascular disorders would be transformational for the large patient populations currently taking chronic treatments of Lucentis or Eylea, both of which are injected directly into the eye, " stated Dr. Irach. B. Taraporewala, CEO of OHR.

Twenty one clinical sites across the United States are recruiting 120 patients with wet AMD for this Phase II clinical trial. The name of the eye drops is Squalamine.

The drops work by inhibiting 3 different growth factors - Vascular Endothelial Growth Factor (VEGF) , Platelet Derived Growth Factor (PGDF) and basic fibroblast growth factor (bFGF) all of which contribute to the development of abnormal, leaky blood vessels.

It has been found in pre-clinical testing that the eye drops are able to achieve the needed levels of concentration in the tissues of the back of the eye.
Benefits of Eye Drops
There are many advantages to eye drops over eye injections, some of course are quite obvious:

1. Less trips to the doctor

2. Decreased risk of side effects and discomfort from eye injections

3. Increased opportunity to inhibit more growth factors than just VEGF

Find out who is eligible to participate in this wet macular degeneration study and where the study sites are located:

P.S. Please hit the Facebook "Like" Button if you like the page! Thanks so much for subscribing to Macular Degeneration News.




Leslie Degner, RN, BSN
Better Health for Better Vision