Vitamin D Research and Macular Degeneration
The April 2011 Archives of Ophthalmology reported some recent findings that are quite exciting about the benefits of vitamin D and preventing macular degeneration. Another study done at University of Medicine and Dentistry of New Jersey, New Brunswick, NJ reported also in the Archives of Ophthalmology in May 2007 that, "This study provides evidence that vitamin D may protect against AMD. Additional studies are needed to confirm these findings."
Vitamin D Research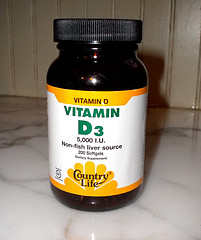 The more recent study done at the University of Buffalo, N.Y. looked at the blood levels of vitamin D in 1313 women between the ages of 50-79 who are enrolled in the Women's Health Initiative Study.

Their Conclusion: "High serum 25(OH)D concentrations may protect against early AMD in women younger than 75 years."

Consuming vitamin D from foods or supplements might reduce the risk of developing early age-related macular degeneration (AMD) in women younger than 75, according to their vitamin D research. There seems to be a link between the risk of developing early age related macular degeneration and Vitamin D intake from foods and supplements.

The study found that those who consumed the most vitamin D had a 59 percent decreased risk of developing it compared with women who consumed the least.
Benefits of Vitamin D3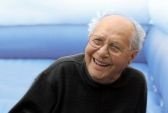 Coincidentally, when this Vitamin D research came out I was also reading The Vitamin D Solution: A 3-Step Strategy to Cure Our Most Common Health Problem
by Michael F. Holick, Ph.D.,M.D. Dr. Holick is the guru for Vitamin D and has researched it all of his life. He is a professor of medicine, physiology, and biophysics at Boston University Medical Center. Here are some of the things he says about the benefits of Vitamin D that may interest you who are concerned about macular degeneration.

Anti-inflammatory

Dr. Holick talks about vitamin D and inflammation:

"The anti-inflammatory quality of vitamin D explains why it's been associated with the prevention and treatment of asthma and allergic reactions."

"To say that vitamin D has anti-inflammatory, antimicrobial, antiviral, anti-anything properties is an understatement."

Why do we care about the anti-inflammatory benefits of vitamin D? Well, according to Dr. Michael A. Samuel, the author of Macular Degeneration: A Complete Guide for Patients and Their Families, "Modern research into age related macular degeneration has found that inflammation plays a clear role in the development of the dry form of this disease."

Anti-Angiogenesis

Angiogenesis is the formation of new blood vessels. The drugs that are used for eye injections to treat wet macular degeneration are called anti-angiogenesis drugs. Which means that they help to prevent new, leaky blood vessels from growing. Avastin, one of the anti-angiogenesis medications used to treat AMD is also used to treat colon cancers by preventing new blood vessels from growing that feed the cancer. This is what Dr. Holick says about Vitamin D and angiogenesis:

"Vitamin D prevents blood vessels from forming to supply nutrition that the cancer needs to survive."
Future Macular Degeneration News Newsletters
This information on vitamin D is so important that the next several newsletters will cover:

Vitamin D Levels

How To Tell if You are Deficient

How to Sunbathe Safely

Foods that Contain Vitamin D

How to Supplement Sensibly

Meanwhile if you'd like to know about the other amazing benefits of Vitamin D go to:



Thanks so much for subscribing to Macular Degeneration News.





Leslie Degner, RN, BSN
Better Health for Better Vision
www.WebRN-MacularDegeneration.com