Hello


StemCells, Inc. Update from May 22, 2014
StemCells, Inc announced an update on May 22, 2014 regarding their Study of Human Central Nervous System Stem Cells (HuCNS-SC) in Age-Related Macular Degeneration. Five patients have received a dose of one million HuCNS-SC (purified human neural stem cells) into the most affected eye. This Phase I/II trial will be evaluating the safety and preliminary efficacy of HuCNS-SC cells.
Homologous Approach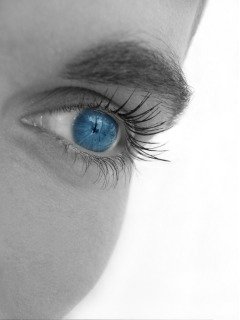 What makes StemCells, Inc research unique is that they use what is called a homologous approach using only tissue derived adult stem cells. They explain it this way:

"Our therapeutic premise is to use tissue-derived stem cells only in that same organ, i.e., a homologous approach. For example, to use CNS-derived neural stem cells for the treatment of CNS disorders and liver-derived cells for the treatment of liver disorders.

These multipotent, tissue-derived "adult" stem cells are naturally pre-programmed to become the mature functional cells of the organ in which they are found, so they are directly transplantable into the same type of organ.

Conversely, embryonic stem (ES) and induced pluripotent stem (iPS) cells have the potential to differentiate into any of the various cell types of the body, and so they would need to be re-programmed or genetically modified in order to reduce the risk of transplanting unwanted cell types."

On simpler terms they use "organ-specific stem cells to treat the same type of organ."
Study Sites Still Recruiting
Find out more about this study as well as who is eligible and what study sites are still recruiting by going to :

Macular Degeneration Research and Stem Cells

P.S. Please hit the Facebook "Like" Button if you like the page! Thanks so much for subscribing to Macular Degeneration News.

Thanks so much for subscribing to Macular Degeneration News.


Leslie Degner, RN, BSN
Better Health for Better Vision