Macular Degeneration Reading Aids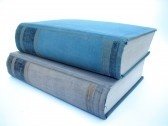 Last fall my father-in-law was given a Barnes and Noble Nook to help him read. It was a struggle for him to use it and he found it difficult to navigate until ..... he went to a local Barnes and Noble Book Store for a class and started using it in combination with his lighted full page magnifier.

There are several lessons to be learned from this.
1. Be Persistent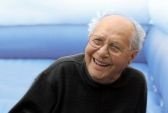 Persistence and attitude can keep you active and participating in the activities that you enjoy. If there is some hobby or activity that has become a struggle for you because of your loss of vision, don't give it up.

You can do many of the things you did before your diagnosis of macular degeneration, you just need to do it differently with the help of some visual aids.
2. Get Help
Go to a low vision store or low vision center to see if there is a visual aid that can help you ... see the TV better, continue to cook, work in your garage or tend to your garden.

Take advantage of low vision rehab services to help teach you how to use some of these aids.

My father-in-law took advantage of signing up for a Barnes and Noble Nook class. He received personalized help and got several of his questions answered so that now he is able to navigate it on his own.
3. Combine Visual Aids

What is working best for him, is combining the use of the electronic book reader along with a magnifying floor lamp that uses LED lighting. Combining reading aids for macular degeneration may work for you too. Try reading a large print book with a full page magnifier that also provides good lighting.

There are many other solutions to help with reading such as using an electronic magnifier or a larger screen ebook reader like the Kindle DX.



Thanks so much for subscribing to Macular Degeneration News.





Leslie Degner, RN, BSN
Better Health for Better Vision
www.WebRN-MacularDegeneration.com