Hello


AMD and My Aunt
A recent conversation with my 92 year old aunt, who is writing her own autobiography by the way, found her, as always, up beat with no complaints. Even though she lost her husband of 60 years just a year ago and has recently moved from her home to an assisted living facility. While she is in good mental health, she has several physical ailments that remind her of her age. One of them is dry macular degeneration. She has slowly been losing some of her vision - words appear blurry, she needs more light to see, and reading has become more difficult.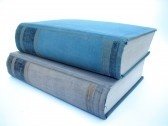 Magnifier with Light
When I mentioned that a floor lamp magnifier may help her, she was delighted. A couple of months ago I suggested an electronic book reader, like the Kindle or the Barnes and Noble Nook, but she said at her age she was not interested in trying any new technology -- but a magnifying floor lamp, now that got her attention.


Her symptoms of dry AMD are very typical. The macula which is a tiny spot in the middle of the retina, is responsible for seeing the world in detail. A healthy macula allows one to see words in books as sharp and crisp. Those with an unhealthy macula, such as in dry AMD, means that the words now look blurry. The need for more light is also a symptom of age related macular degeneration. An overhead floor lamp may not provide enough light to read. A magnifying floor lamp that uses bright LED lights and an adjustable gooseneck can make a big difference. The light can be adjusted and moved so that it is directed right onto the reading page. With better lighting there is less need for magnification.
To see a video of how this lighted magnifier can help those with age related macular degeneration read with less eye strain go to...

Reading Magnifier with Light
P.S. Please hit the Facebook "Like" Button if you like the page! Thanks so much for subscribing to Macular Degeneration News.


Thanks so much for subscribing to Macular Degeneration News.

Leslie Degner, RN, BSN
Better Health for Better Vision