Hello


Are Magnifying Contact Lenses In Your Future?
On Friday, at the The American Association for the Advancement of Science in San Jose, California, Eric Tremblay presented a prototype of eye wear that could offer hope to those with macular degeneration.
It's not the first time that Mr. Tremblay has touted the eye wear developed by École Polytechnique Fédérale de Lausanne in Switzerland along with a team of researchers from the University of California San Diego.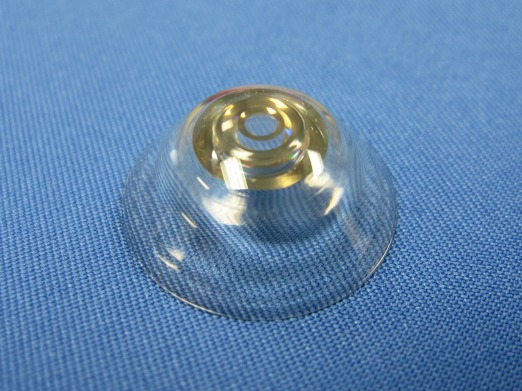 In Optic Express, which reports on new developments in optical technology, this eye wear system was highlighted in an article titled Telescope For Your Eye: New Contact Lens Design May Improve Sight of Patients with Macular Degeneration in 2013 (Vol. 21, Issue 13, pp.15980-15986 2013).

Convenient Compromise
Mr. Tremblay states "For a visual aid to be accepted it needs to be highly convenient and unobtrusive." He goes on to explain how a contact lens is an" attractive compromise" between the head-mounted telescopes and surgically implanted micro-telescopes.


Advancements have been made since that article and their latest design was presented on Friday, February 13, 2015.

Find out how this eye wear system works and how it may offer future promise for those with AMD.


Contact Lens for Macular Degeneration


Leslie Degner, RN, BSN
Better Health for Better Vision