Macular Degeneration Aids - Tips From Peggy Who Has AMD
The author of Macular Disease: Practical Strategies for Living with Vision Loss,
Peggy Wolfe was diagnosed with age related macular degeneration (AMD) at the age of 69. She has been living with AMD for 11 years. She now has the dry and the wet form.
Macular Degeneration Aids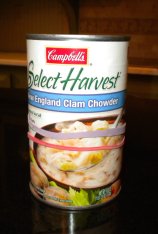 Through the years she has learned many practical strategies to help her maintain her independence and to adjust to her loss of straight ahead or central vision.

Her desire to share these strategies for living with macular degeneration lead her to write a book that will benefit others with AMD and their caregivers.

Peggy, graciously agreed to share some of these tips through an e-interview with WebRN-MacularDegeneration.

Learn ways to maximize your independence and discover what you can do to help you with cooking in the kitchen, grooming in the bathroom and finding your clothes in the closet by clicking here:

Macular Degeneration Aids and Tips



Thanks so much for subscribing to Macular Degeneration News.





Leslie Degner, RN, BSN
Better Health for Better Vision
www.WebRN-MacularDegeneration.com