Hello


FDA Approved and Medicare Says They Will Pay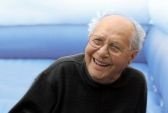 Many eye centers across the United States are being trained in the CentraSight treatment program. This FDA approved telescopic implant is being used in the treatment of end stage age related macular degeneration.

The implant works by magnifying an image two to three times. The larger image is then projected onto the degenerated macula. The result of this larger image is a smaller scotoma, or blurred, gray spot in the middle of one's vision.

One eye receives the implant, not both eyes. After the implant a patient then receives training by a low vision specialist in the use of their new vision. One eye is used for straight ahead or central vision, while the other eye is used for side or peripheral vision.

As of this summer, Medicare has said that they will pay for this comprehensive treatment program. Implant recipients are saying that they are seeing "better than ever" and that "colors are more vibrant."

Find out who is a candidate for the CentraSight telescope and where to find a center near you that is trained in the implanting of the telescope and in the low vision training post implant:

Macular Degeneration Telescope



Thanks so much for subscribing to Macular Degeneration News.




Leslie Degner, RN, BSN
Better Health for Better Vision