Hello


Electronic Book Readers Compared in Study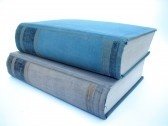 Electronic Reading Devices Increase Reading Speed and Comfort in Patients With Moderate Vision Loss
That is the title of a presentation that was given this past weekend at the annual meeting of the American Academy of Ophthalmology in Chicago by Daniel B. Roth, MD.
Dr. Roth is an associate clinical professor at Robert Wood Johnson School of Medicine, University of Medicine and Dentistry of New Jersey.
The purpose of the study was "to evaluate the ability of electronic reading devices to enhance reading speed."
Two electronic book readers were used in the study, but one showed substantial improvement in the number of words per minute read compared to the other one.
"Our findings show that at a relatively low cost, digital tablets can improve the lives of people with vision loss and help them reconnect with the larger world."
Daniel Roth, MD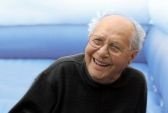 Find out which electronic book readers were used in the study and which one improved reading speed the most:


Electronic Book Readers Compared

Thanks so much for subscribing to Macular Degeneration News.




Leslie Degner, RN, BSN
Better Health for Better Vision