Hello


Mono or Combo Therapy for AMD Treatment

Wet macular degeneration is typically treated with injections into the eye - actually into the vitreous cavity so that the medication can get to the retina in the back of the eye. These eye injections are uncomfortable for most and painful for some. After a period of time this class of drugs called anti-VEGF lose their effectiveness - which is why researchers continue to seek treatment options that can reduce the number of intravitreal injections and increase the effectiveness of treatment.
Combination Therapy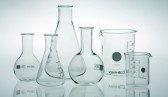 Ophthotech is a biopharmaceutical company that is now starting a Phase III clinical trial in over 40 eye centers comparing monotherapy - of just Lucentis eye injections and comparing it to the combination therapy of Lucentis plus a new class of eye drugs.
Phase III Study Recruiting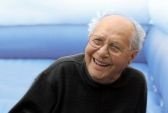 Being approved for a Phase III study, means that it showed elements of safety and effectiveness in Phase I and Phase II trials.

There were 449 patients enrolled in the Phase II study and according to the Ophthotech website, "Patients in the .... combination arm gained a mean of 10.6 ETDRS letters at 24 weeks, compared to 6.5 ETDRS letters for patients receiving Lucentis® monotherapy."

Find out what the combination therapy consists of and how to find study locations here:

Combination therapy showed superior efficacy with statistical significance over anti-VEGF monotherapy."

P.S. Please hit the Facebook "Like" Button if you like the page! Thanks so much for subscribing to Macular Degeneration News.



Thanks so much for subscribing to Macular Degeneration News.




Leslie Degner, RN, BSN
Better Health for Better Vision